HOW IT WORKS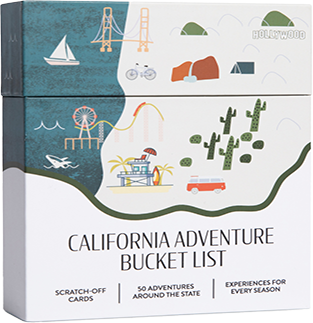 CHOOSE A CITY
Plan ahead by picking a city you are visiting soon, or be spontaneous and grab a card once you've arrived in the area!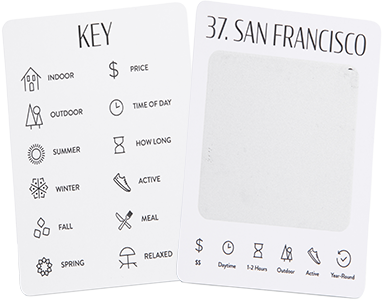 LOOK AT THE ICONS
Use the key icons! This will help you know what your city will look like based on budget, weather, and location.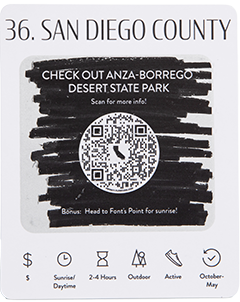 SCRATCH IT OFF
Scratch it off and reveal the adventure! Scan the QR code to get additional information, and then get our and explore!

Each box contains 50 unique scratch-off cards

Dimensions: 5.35 X 4.5 x 1.25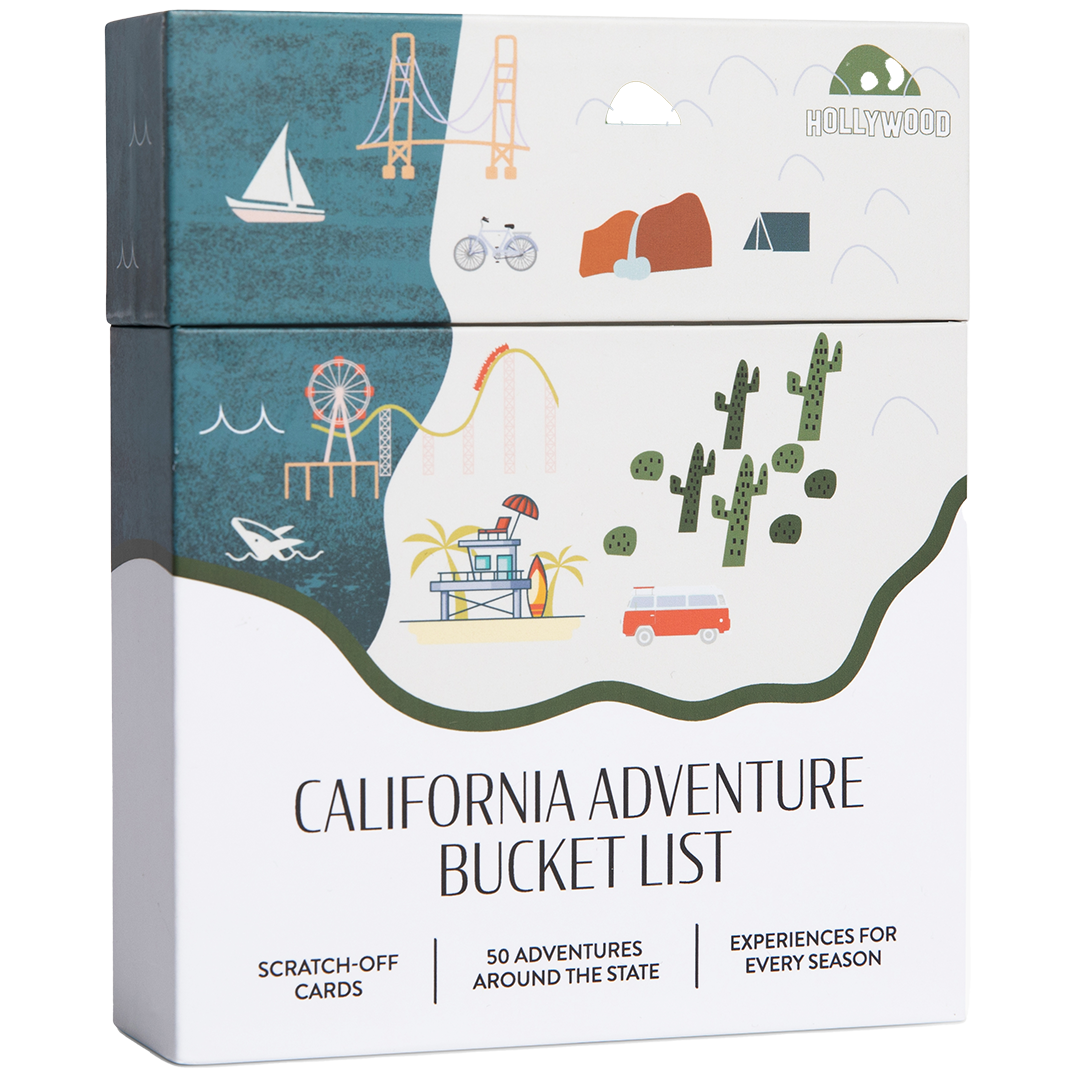 Cards for every season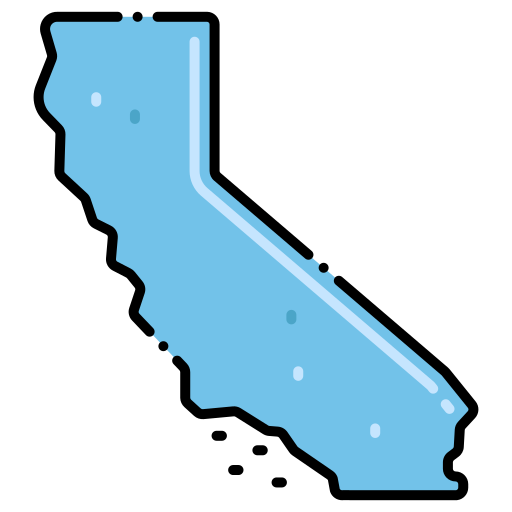 All around the state - San Diego County, San Francisco, Los Angeles, Sierra Nevada, Santa Cruz, and more!